VAC-9834 Women, Peace and Security Specialist – Talent Pool Building Exercise
Multiple locations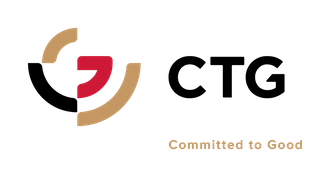 Organization: CTG - Committed To Good
Location: Multiple locations
Grade: Level not specified - Level not specified
Occupational Groups:

Women's Empowerment and Gender Mainstreaming
Security and Safety
Children's rights (health and protection)
Peace and Development

Closing Date: 2023-12-31
Job description

CTG overview

CTG staff and support humanitarian projects in fragile and conflict-affected countries around the world, providing a rapid and cost-effective service for development and humanitarian missions. With past performance in 17 countries – from the Middle East, Africa, Europe, and Asia, we have placed more than 20,000 staff all over the world since operations began in 2006.

CTG recruits, deploys and manages the right people with the right skills to implement humanitarian and development projects, from cleaners to obstetricians, and mechanics to infection specialists, we're skilled in emergency response to crises such as the Ebola outbreak in West Africa. Key to successful project delivery is the ability to mobilise at speed; CTG can source and deploy anyone, anywhere, in less than 2 weeks and have done so in 48 hours on a number of occasions.

Through our efficient and agile HR, logistical and operational services, CTG saves multilateral organisations time and money. We handle all our clients' HR related issues, so they are free to focus on their core services.

Visit www.ctg.org to find out more

Overview of position

The mission of CTG is to partner with the world's most effect humanitarian organisations to provide support in enabling the success of projects; to provide a duty of care to staff who operate in conflict affected countries & to ensure that all of our business practices remain ethical & uphold human rights.

This TOR is being published to build a talent pool of candidates with relevant experience in Women Peace & Security (WPS) related projects.

Role objectives

CTG is conducting a talent pool building exercise in search of a range of specialists of all levels of experience to support Women, Peace and Security (WPS) programming in conflict affected & / or humanitarian contexts. We are looking for individuals with experience in any of the below:

Women, Peace & Security Advisory (WPS) / Policy Specialists.

Gender / Conflict Advisory.

Project / Program Management.

Gender Based Violence (GBV) / Sexual Violence.

Safeguarding, Protection & / or PSEAH.

Research.

Women's Economic Development.

Gender & Social Inclusion.

Women's Justice & Reconciliation.

Specific responsibilities will include but not be limited to:

Lead program development & implementation related to the Women, Peace & Security agenda (WPS)

WPS project or program management.

Provide thought leadership & technical advice to team & partners related to the WPS agenda.

Manage the monitoring & reporting of the WPS program portfolio.

Build partnerships & support in developing resource mobilisation strategies.

Manage inter agency coordination to achieve a coherent & aligned implementation of WPS activities.

Provide technical advice on strategic communications, advocacy & knowledge building.

Manage the people & financial resources of the WPS program portfolio.

Project reporting

This role will report to the line manager.

Key competencies

Degree or professional accreditation relevant to Women, Peace & Security (WPS).

Fluency in English is essential.

Additional languages will be considered a bonus. 

Exposure to & professional experience within conflict affected countries & / or humanitarian contexts.

Proven experience of effective collaboration with a broad range of individuals within & outside one's own organisation.

Working IT skills & literacy in Microsoft Office (MS Word, Excel, PowerPoint, Teams & Outlook).

Experience of undertaking inclusive conflict & political analysis & applying it to develop strategies to address the risks of conflict & instability.

A good understanding of conflict sensitivity & 'do no harm'; a strong commitment to safeguarding.

Applied experience of monitoring & evaluation.

Experience of & project or program management.

Experience of working with & influencing external stakeholders.

Team management

These roles may or may not have team management responsibity.

Further information

This TOR is being published to build a talent pool of candidates with relevant experience in Women Peace & Security (WPS) related projects.

Applicants legally able to live / work in the UK would be advantageous.


Disclaimer: At no stage of the recruitment process will CTG ask candidates for a fee. This includes during the application stage, interview, assessment and training.