Senior Program Officer, Cancer Access Partnership Program
Lusaka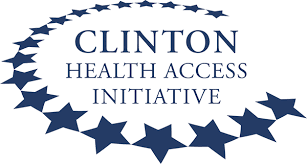 Organization: CHAI - Clinton Health Access Initiative
Location: Lusaka
Grade: Mid level - Associate Level - Open for both International and National Professionals
Occupational Groups:

Public Health and Health Service
Development Cooperation and Sustainable Development Goals
External Relations, Partnerships and Resource mobilization
Project and Programme Management
Public, Private Partnership

Closing Date:

Closed
Senior Program Officer, Cancer Access Partnership Program
Program (Division)

Country Programs - Zambia
Overview
The Clinton Health Access Initiative, Inc. (CHAI) is a global health organization committed to our mission of saving lives and reducing the burden of disease in low-and middle-income countries. We work at the invitation of governments to support them and the private sector to create and sustain high-quality health systems.
CHAI was founded in 2002 in response to the HIV/AIDS epidemic with the goal of dramatically reducing the price of life-saving drugs and increasing access to these medicines in the countries with the highest burden of the disease. Over the following two decades, CHAI has expanded its focus. Today, along with HIV, we work in conjunction with our partners to prevent and treat infectious diseases such as COVID-19, malaria, tuberculosis, and hepatitis. Our work has also expanded into cancer, diabetes, hypertension, and other non-communicable diseases, and we work to accelerate the rollout of lifesaving vaccines, reduce maternal and child mortality, combat chronic malnutrition, and increase access to assistive technology. We are investing in horizontal approaches to strengthen health systems through programs in human resources for health, digital health, and health financing. With each new and innovative program, our strategy is grounded in maximizing sustainable impact at scale, ensuring that governments lead the solutions, that programs are designed to scale nationally, and learnings are shared globally.
At CHAI, our people are our greatest asset, and none of this work would be possible without their talent, time, dedication and passion for our mission and values. We are a highly diverse team of enthusiastic individuals across 40 countries with a broad range of skillsets and life experiences. CHAI is deeply grounded in the countries we work in, with majority of our staff based in program countries. Learn more about our exciting work: http://www.clintonhealthaccess.org
CHAI is an Equal Opportunity Employer, and is committed to providing an environment of fairness, and mutual respect where all applicants have access to equal employment opportunities. CHAI values diversity and inclusion, and recognizes that our mission is best advanced by the leadership and contributions of people with diverse experience, backgrounds, and culture.
The Cancer Access Partnership Program
With an estimated 14,000 new cancer cases recorded in Zambia annually, the burden of cancer is high and increasing. The overall age-standardized incidence rate of cancer as of 2022 was 153.3 per 100,000 new cases, up from 136.2 per 100,000 recorded in 2012, [1] An increment of more than one percentage point every year.  Majority (63%) of patients found with cancer will die and without radical interventions to identify patients early and treat them appropriately.[2] The causes of death are late presentation when treatment is ineffective and lack of access to quality and affordable treatment. Cancer often requires management with a set of medicines that are routinely not available.The Cancer Access Partnership (CAP) Program is a partnership between CHAI and Oncology medicines manufacturers willing to lower prices for oncology medicines. The aim of this partnership is to ensure that countries access cancer products at competitive maximum ex works price ("Access Price")  thus improving access to oncology medicines.
Position Overview

CHAI Zambia is seeking a Senior Program Officer for the Cancer Access Partnership program to support the Ministry of Health in its mission to improve access to cancer treatment.  They will play a cross-cutting role in program management, interfacing directly with internal and external stakeholders and coordinatee execution of the country work plan. They will report to the Program Manager, Cancer ensuring that all program deliverables are met. The Senior Program Officer must be a highly motivated individual with deep passion and commitment to achieving the program's ambitious goals for the CAP program in Zambia. This is an exciting opportunity for someone who can drive execution independently, but also be an effective collaborator across various technical teams.
This position is for a limited duration until 31 December 2023.

[1] Ministry of Health Zambia. National Cancer Control Strategic Plan 2016-2021.
[2] World Health Organization, International Agency for Research on Cancer. Global Cancer Observatory Zambia. https://gco.iarc.fr/today/data/factsheets/populations/894-zambia-fact-sheets.pdf Accessed 5 July 2022
Responsibilities
Support program implementation, including strategic support to relevant government departments in operational roll-out of programmatic activities including national policy and coordination.
Support the design and implementation of processes, systems for collection, collation, and synthesis of program data to inform program strategy, operations, and reviews- including supply chain preparedness and development of technical tools.
Monitor program implementation activities; identify potential risks and challenges to the implementation plan and roll-out of activities; work towards addressing potential risks/ mitigation mechanisms.
Build and maintain trust-based relationships with key government partners (from national and sub-national level), cooperating partners, and other relevant stakeholders to expand access to quality cancer care.
Support program leadership in the overall grant management process including sharing inputs or drafting donor update reports including progress monitoring, budget utilization, risk assessments and sustainability structures.
Document and disseminate key learnings from the program implementation with government partners and CHAI program teams to inform and strengthen interventions on cervical cancer prevention.
Aid and support other aspects of the cancer program by working closely with the CHAI program teams at country and global levels.
Support opportunity identification, development of proposals, work plans, budgets and other reports and documents for ongoing and new areas as needed to support and facilitate execution of program implementation activities.
Qualifications
Bachelor's degree in health sciences. A Masters' Degree is an added advantage for this position
Experience in pharmacy and supply chain management systems is desirable.
Ability to build and maintain strong relationships with partners including the Ministry of Health and other stakeholders.
A minimum of 4 years of professional experience in demanding, results-oriented environments in the public and/or private sector.
Demonstrated ability to communicate complex ideas clearly and tactfully to a variety of audiences.
Excellent Microsoft skills required, including experience using Excel for quantitative analyses or costing and PowerPoint for presentation.
Strong analytical, problem-solving, and ability to use data to inform program development and strategy.
Proven ability to operate independently, multitask, and achieve ambitious targets with limited guidance.
#jobreference2 #region3 
This vacancy is now closed.
However, we have found similar vacancies for you: