Associate, Cervical Cancer
Kigali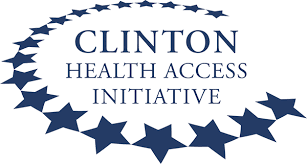 Organization: CHAI - Clinton Health Access Initiative
Location: Kigali
Grade: Mid level - Associate Level - Open for both International and National Professionals
Occupational Groups:

Public Health and Health Service

Closing Date:

Closed
Associate, Cervical Cancer
Program (Division)

Country Programs - Rwanda
Overview
The Clinton Health Access Initiative, Inc. (CHAI) is a global health organization committed to our mission of saving lives and reducing the burden of disease in low-and middle-income countries. We work at the invitation of governments to support them and the private sector to create and sustain high-quality health systems.
CHAI was founded in 2002 in response to the HIV/AIDS epidemic with the goal of dramatically reducing the price of life-saving drugs and increasing access to these medicines in the countries with the highest burden of the disease. Over the following two decades, CHAI has expanded its focus. Today, along with HIV, we work in conjunction with our partners to prevent and treat infectious diseases such as COVID-19, malaria, tuberculosis, and hepatitis. Our work has also expanded into cancer, diabetes, hypertension, and other non-communicable diseases, and we work to accelerate the rollout of lifesaving vaccines, reduce maternal and child mortality, combat chronic malnutrition, and increase access to assistive technology. We are investing in horizontal approaches to strengthen health systems through programs in human resources for health, digital health, and health financing. With each new and innovative program, our strategy is grounded in maximizing sustainable impact at scale, ensuring that governments lead the solutions, that programs are designed to scale nationally, and learnings are shared globally.
At CHAI, our people are our greatest asset, and none of this work would be possible without their talent, time, dedication and passion for our mission and values. We are a highly diverse team of enthusiastic individuals across 40 countries with a broad range of skillsets and life experiences. CHAI is deeply grounded in the countries we work in, with majority of our staff based in program countries. Learn more about our exciting work: http://www.clintonhealthaccess.org

CHAI is an Equal Opportunity Employer, and is committed to providing an environment of fairness, and mutual respect where all applicants have access to equal employment opportunities. CHAI values diversity and inclusion, and recognizes that our mission is best advanced by the leadership and contributions of people with diverse experience, backgrounds, and culture.
Program overview:
CHAI aims at decreasing cervical cancer incidence and mortality through introduction and scale-up of easy to use, effective and affordable screening and treatment tools to prevent cervical cancer that can cover whole populations and be sustainable. CHAI is collaborating with the Rwanda Ministry of Health to increase access to quality cancer screening and treatment to improve early detection outcomes for cervical cancer at primary health care level. Innovation testing and treatment technologies are being introduced, as well as taking to scale cancer related services.

Job summary:
CHAI seeks a highly motivated action-oriented individual with outstanding analytical ability and communication skills to provide critical analytical and strategic support to the program. The candidate must be self-driven, adaptable and have high level of comfort with fast-paced work and a strong commitment to excellence. They must be self-assured, a fast learner, resilient, and a strong team player. They must be able to function independently and flexibly as well as build strong relationships with government officials and partners. CHAI places great value on relevant personal qualities: resourcefulness, responsibility, tenacity, independence, and work ethic. 
The Associate will work on the Cervical Cancer project under the Women & Children's Health and Non-Communicable Diseases Cluster. This position will work closely with the Cervical Cancer Unit at the Rwanda Biomedical Center (RBC), to support the national cervical cancer program. Additionally, this position will support research to generate evidence and document implementation processes, successes, and challenges.
Responsibilities
Closely collaborate with leadership to develop clear operational plans for execution on the project.
Build and maintain trust-based relationships with the government and other stakeholders.
Support the program in the development, coordination and implementation of trainings, conferences, and meetings.
Assist in the development of programmatic reports by creating content, analyzing data, and synthesizing project activities.
Provide technical and capacity building assistance to the government staff.
Identify areas where support is needed, plan for and design the necessary programmatic support.
Support the Program Manager to identify and bridge gaps pertaining effective implementation of the program's priorities.
Perform moderate to highly complex analyses and present findings in a clear, concise manner.
Support evidence generation through research, knowledge management and program reflection.
Other responsibilities as needed.
Qualifications
Master's degree in public health/ epidemiology or another related field
A minimum of 3 years of experience working with health programs
Strong strategic development skills, ability to identify and pursue high impact strategies
Analytical (quantitative and qualitative) skills
High level of proficiency in Microsoft Excel, PowerPoint, and Word
Exceptional diplomatic and interpersonal skills and ability to build relationships
Demonstrated effective and professional communication (written and verbal)
Ability to identify key gaps and recommend practical, realistic interventions for operational improvement
Practical project management skills in planning, executing, and monitoring, with minimal oversight
Ability to absorb and synthesize a broad range of information, including technical information, and prepare compelling presentations and reports
Highly entrepreneurial with strong self-motivation
Ability to be effective in high pressure situations, multicultural environment, handle multiple tasks simultaneously and set priorities
Ability to work independently and proactively manage projects with minimal supervision
High level of confidentiality and knowledge of research ethics
Performs routine tasks independently and ensures data integrity related to own job duties
#jobreference2 #region3 
This vacancy is now closed.
However, we have found similar vacancies for you: