MNCAH Volunteer, Sierra Leone
Freetown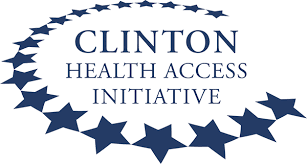 Organization: CHAI - Clinton Health Access Initiative
Location: Freetown
Grade: Level not specified - Level not specified
Occupational Groups:

Children's rights (health and protection)
Volunteerism

Closing Date:
MNCAH Volunteer, Sierra Leone
Program (Division)

Country Programs - Sierra Leone
Overview
The Clinton Health Access Initiative, Inc. (CHAI) is a global health organization committed to our mission of saving lives and reducing the burden of disease in low-and middle-income countries. We work at the invitation of governments to support them and the private sector to create and sustain high-quality health systems.

CHAI was founded in 2002 in response to the HIV/AIDS epidemic with the goal of dramatically reducing the price of life-saving drugs and increasing access to these medicines in the countries with the highest burden of the disease. Over the following two decades, CHAI has expanded its focus. Today, along with HIV, we work in conjunction with our partners to prevent and treat infectious diseases such as COVID-19, malaria, tuberculosis, and hepatitis. Our work has also expanded into cancer, diabetes, hypertension, and other non-communicable diseases, and we work to accelerate the rollout of lifesaving vaccines, reduce maternal and child mortality, combat chronic malnutrition, and increase access to assistive technology. We are investing in horizontal approaches to strengthen health systems through programs in human resources for health, digital health, and health financing. With each new and innovative program, our strategy is grounded in maximizing sustainable impact at scale, ensuring that governments lead the solutions, that programs are designed to scale nationally, and learnings are shared globally.

At CHAI, our people are our greatest asset, and none of this work would be possible without their talent, time, dedication and passion for our mission and values. We are a highly diverse team of enthusiastic individuals across 40 countries with a broad range of skillsets and life experiences. CHAI is deeply grounded in the countries we work in, with majority of our staff based in program countries. Learn more about our exciting work: http://www.clintonhealthaccess.org

CHAI is an Equal Opportunity Employer, and is committed to providing an environment of fairness, and mutual respect where all applicants have access to equal employment opportunities. CHAI values diversity and inclusion and recognizes that our mission is best advanced by the leadership and contributions of people with diverse experience, backgrounds, and culture.

Program Summary

In response to the current "Triple C" crisis (Covid, conflict, climate change) and the roll-back in rights, the Partnership for Maternal, Newborn and Child Health (PMNCH) is intensifying its efforts to drive accountability and advocacy for commitments for women's, children's and adolescents' health and well-being (WCAH). PMNCH will prioritise its advocacy efforts on supporting the implementation of existing commitments. Yet, where significant gaps warrant targeted advocacy (such as in the area of adolescent well-being), PMNCH will also support efforts to mobilize new or additional commitments aligned with context-specific national priorities.

PMNCH is moving towards a partner-led approach as it implements this revised approach in 30+ LMIC countries. These countries have been identified based on the presence of a critical mass of PMNCH partners, the density of existing WCAH commitments and the willingness of decision-makers to engage and collaborate with partners. In these countries, lead partners with the support of PMNCH, will be responsible for coordinating the development and implementation of joint advocacy and accountability plans and actions by PMNCH members.

In Sierra Leone, CHAI is a lead partner. CHAI will identify existing national WCAH commitments and the extent to which they have been implemented by the Government of Sierra Leone. Additionally, more commitments and gaps will be identified and recommendations drawn. Furthermore, CHAI will develop a Country Advocacy Action Plan (CAAP) based on in-country analysis of commitment implementation and identification of possible gaps, requiring commitment mobilization.

Description of Task

The Volunteer will join the Sierra Leone country program, working with the Sexual and Reproductive Health team for 3 months, to support the exercise, which includes conducting a desk review, engaging key stakeholders to assess and identify existing national WCAH commitments, how they have been implemented and existing gaps. We are seeking a highly motivated individual with outstanding analytical ability and communication skills. The Volunteer must be able to function independently and flexibly. Additionally, the successful candidate will adhere to the core CHAI values of resourcefulness, entrepreneurialism, flexibility, independence, humility, and work ethic. The candidate should have good technical and analytical skills matched with an ability and desire to use those skills to develop practical solutions in challenging environments and to focus on the use of analytics to achieve large-scale impact.
Responsibilities
Support the mapping of national PMNCH partners
Set up and maintain a database of national PMHCH partners
Support desk reviews to identify and compile a list of existing national WCAH commitments
Work with the Program Manager to develop the engagement plan
Work with the Program Manager to develop interview guides or checklists for stakeholder consultations
Support the collection of qualitative data through key informant interviews and/or discussions with key stakeholders (Ministry of Health, implementing partners including youth organizations) to assess the extent to which the government has implemented WCAH commitments and identify any existing gaps
Support the production of a national assessment report of WCAH commitments highlighting the quality and status of existing commitments made in the past 20 years
Work with the Program Manager to develop a Country Advocacy Action Plan to rally partner efforts and provide the basis for evaluating and reporting progress by partners towards agreed outcomes
Support the Program Manager to develop monthly progress reports to be shared with PMNCH
Work with the Program Manager and PMNCH to develop a National Digital Advocacy Hub which will aim to centralize and streamline access to knowledge and advocacy tools and resources
Perform any other tasks as requested by the Program Manager and/or Country Director
Qualifications
Bachelor's degree in Public Health, Epidemiology, Statistics, or other technical disciplines from a reputable university and 2 years of work experience OR a Master's degree in Public Health, Epidemiology, Econometrics or other technical disciplines and a minimum of 1 year of work experience;
Ability to work independently and to develop and execute plans to achieve specified impact with limited guidance and a high level of uncertainty, including an ability to multi-task and be effective in high-pressure situations;
Excellent report writing skills;
Strong written and verbal communication skills, including the capacity to synthesize data into an effective presentation of results and recommendations to guide program implementation;
Exceptional diplomatic, strategic-thinking, and interpersonal skills, and an ability to build durable relationships;
Advantages
Experience working in maternal, newborn, child and adolescent health;
Experience in developing advocacy material and messaging;
Experience working in a developing country and/or with bureaucratic and government organizations;
Proficiency in Krio.