VAC-10467 EPI Vaccinator
Kandahar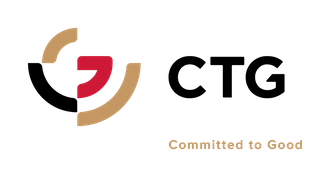 Organization: CTG - Committed To Good
Location: Kandahar
Grade: Level not specified - Level not specified
Occupational Groups:

Public Health and Health Service
Children's rights (health and protection)
Malaria, Tuberculosis and other infectious diseases

Closing Date:

Closed
Job description

CTG overview

CTG staff and support humanitarian projects in fragile and conflict-affected countries around the world, providing a rapid and cost-effective service for development and humanitarian missions. With past performance in 17 countries – from the Middle East, Africa, Europe, and Asia, we have placed more than 20,000 staff all over the world since operations began in 2006.

CTG recruits, deploys and manages the right people with the right skills to implement humanitarian and development projects, from cleaners to obstetricians, and mechanics to infection specialists, we're skilled in emergency response to crises such as the Ebola outbreak in West Africa. Key to successful project delivery is the ability to mobilise at speed; CTG can source and deploy anyone, anywhere, in less than 2 weeks and have done so in 48 hours on a number of occasions.

Through our efficient and agile HR, logistical and operational services, CTG saves multilateral organisations time and money. We handle all our clients' HR related issues, so they are free to focus on their core services.

Visit www.ctg.org to find out more

Overview of position

Need Statement: Provinces in southern region has one of the poorest Routine Immunization coverages over the recent past and most districts are categorized as polio high risk. The sub-optimal routine immunization coverage contributes significantly to the polio high risk status. Aside immunization, and due to prolonged conflicts and inadequate access, deprivations for other health services (especially children and women services) and in WASH, education etc have further deteriorated the situation of children in the region. As a strategy to achieve polio free status in the region and address key child survival interventions, UNICEF has been implementing Integrated Service Delivery (ISD) through routine Immunization strengthening, provision of safe drinking water, education facilities etc. Through this agreement, UNICEF is supporting the recruitment of 56 vaccinators for Kandahar and 50 vaccinators for Helmand for a 1 year period. The objective is to accelerate coverage through enhanced vaccinations outreaches and deployment of female vaccinators at fix sites across selected health facilities in the 2 provinces.

Rational: Additional EPI vaccinators will assist the 2 provinces to fill in existing gaps (based on the national policy and contextual situations) to help reach more under 1-year children with EPI vaccines. Focus will be in many white and underserved areas that are not currently reached. This support will thus complement the existing vaccination activities for both BPHS and Non-BPHS facilities and all salaries/allowances of the additional vaccinators will be based on existing policies. The outreach vaccinators will also be provided with a motorbike from other funding sources to enable uninterrupted implementation of planned sessions.

While determining number and locations of additional vaccinators, following factors were taken into consideration-

·Total no of vaccine administered per site per day.

·Government regulation of minimum no of vaccinator per site.

·Considering formidable no of female beneficiaries, adding female vaccinators.

·White areas

·Areas that need outreach vaccination.

Role objectives

Conduct of vaccination session

Micro-plan (MP) development

Quality vaccination services

Effective vaccine and data management

Health education and awareness to caregivers/mother 

Project reporting

N/A

Key competencies

Values

Inclusion and respect for diversity respects and promotes individual and cultural differences; encourages diversity and inclusion wherever possible.

Integrity and transparency maintain high ethical standards and acts in a manner consistent with organizational principles/rules and standards of conduct.

Professionalism:demonstrates ability to work in a composed, competent and committed manner and exercises careful judgment in meeting day-to-day challenges.

Core Competencies – behavioral indicators level 1

Teamwork: develops and promotes effective collaboration within and across units to achieve shared goals and optimize results.

Delivering results produces and delivers quality results in a service-oriented and timely manner; is action oriented and committed to achieving agreed outcomes.

Managing and sharing knowledge continuously seeks to learn, share knowledge and innovate.

Accountability: takes ownership for achieving the Organization's priorities and assumes responsibility for own action and delegated work.

Communication: encourages and contributes to clear and open communication; explains complex matters in an informative, inspiring and motivational way.

Other

Any offer made to the candidate in relation to this vacancy notice is subject to funding confirmation.  

Team management

N/A

Further information

·Education:

·Diploma in Nursing/Midwifery/Laboratory/Pharmacy or related filed from an accredited academic institution with 6 months experience.

·Experience:

·At least 6 months experience in relevant vaccination and outreach health promotive and preventive activities

·Having received the three months initial MOPH/ NEPI immunization training or at least the vaccinating refresher training is an advantage.

·Previous experience in international organization is an advantage. Knowledge and experience with working in the field and medical emergency department and Trauma                             management will be considered an advantage.

·Effectively applies knowledge on clinical skills, bedside manner, infection control, administering medication, surveillance data collection, Health Education etc.

·Works effectively with local authorities, stakeholders, and beneficiaries.

·Working in emergency and development project

·SKILLS:

·Ability to work effectively in high-pressure, rapidly changing environments.

·Strong communication and facilitation skills

·Demonstrated ability to establish and maintain effective relationships with implementing partners.

·Willingness to work long hours and weekends when necessary.

·Languages:

·Fluency in Dari and Pashto

·Working knowledge of English

 




Disclaimer:
· At no stage of the recruitment process will CTG ask candidates for a fee. This includes during the application stage, interview, assessment and training.
· CTG has a zero tolerance to Sexual Exploitation and Abuse (SEA) which is outlined in its Code of Conduct. Protection from SEA is everyone's responsibility and all staff are required to adhere to CTG's Code of Conduct at all times.
This vacancy is now closed.
However, we have found similar vacancies for you: