Malaria and NTD Program Manager, Benin
benin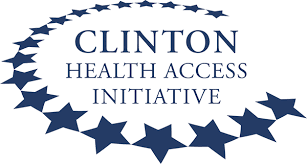 Organization: CHAI - Clinton Health Access Initiative
Location: benin
Grade: Senior level - Managerial Level - Open for both International and National Professionals
Occupational Groups:

Project and Programme Management
Malaria, Tuberculosis and other infectious diseases
Managerial positions

Closing Date:

Closed
Malaria and NTD Program Manager, Benin
Country

Benin
Type

Full Time
Program (Division)

Infectious Disease - Global Malaria
Overview
The Clinton Health Access Initiative, Inc. (CHAI) is a global health organization committed to saving lives and reducing the burden of disease in low-and middle-income countries, while strengthening the capabilities of governments and the private sector in those countries to create and sustain high-quality health systems that can succeed without our assistance. For more information, please visit: http://www.clintonhealthaccess.org
CHAI's global malaria and neglected tropical diseases (NTD) program provides direct technical and operational support to countries around the globe to strengthen their malaria and NTD programs and reduce the burden of this preventable, treatable disease. We support governments to scale up effective interventions for prevention, diagnosis, treatment, and surveillance, with the goals of sustainably reducing the number of malaria and NTD-related illnesses and deaths worldwide in the short-term and accelerating progress towards malaria and NTD elimination in the long term.

Position Overview
CHAI is seeking a highly motivated individual to work as The Malaria and NTD Program Manager for Benin, to shape CHAI's malaria and NTD strategy for the country. The Program Manager will directly manage the CHAI malaria and NTD country team in Benin and oversee CHAI's operational and technical support to the government. This is an exciting opportunity to lead and drive success of a new and ambitious malaria and NTD program in Benin. The successful candidate will manage all operational and programmatic aspects of CHAI's malaria and NTD work in Benin, act as a trusted partner to government health officials and local organizations and facilitate the involvement of CHAI's global malaria and NTD team to support high-impact programs designed to reduce malaria and NTD mortality and morbidity.
CHAI places great value on relevant personal qualities including resourcefulness, tenacity, independence, patience, humility, and strong work ethic. The Program Manager does not need to have prior experience in malaria and NTD or health programs but should be an individual skilled at solving difficult problems in complex settings. they must be fluent in French and English and have excellent relationship building and communication skills. They must also be able to function independently with minimal oversight and have a strong commitment to excellence with a keen eye for detail. 
This position will report to the Malaria Regional Manager for Francophone West and Central Africa.
Responsibilities
Lead and drive the success of CHAI's malaria and NTD program in Benin including setting the vision and goals, prioritizing resources, and developing country-specific work plans
Proactively monitor and manage execution of CHAI's malaria and NTD program in Benin to ensure that expected deliverables and targets are achieved on time and within budget
Identify and problem-solve challenges in meeting objectives including internal and external conflict resolution, budget constraints, and other operational challenge and apply strategic and critical thinking to adjust objectives and activities accordingly
Build strong relationships with stakeholders from government, partner organizations and local institutions to facilitate coordination, problem solving, alignment of objectives and delivery of results
Work closely with CHAI's regional technical teams and managers to identify strategic areas for expansion or redirection and guide strategic planning or proposal development as needed
Demonstrate leadership and directly manage all members of the CHAI Benin Malaria and NTD team
Synthesize results and communicate them internally and externally at national and regional venues through high-quality presentations, reports, and publications
Oversee the financial management of the country program, including budget planning and reporting
Any other tasks assigned by the supervisor
Qualifications
Master's Degree (Public Health, Business Administration or related field) strongly preferred; or Bachelor's degree with at 5 years of work experience with increasing levels of responsibility and leadership
Experience planning and executing complex programs or projects with verifiable results
Experience in strategy development, planning, and project implementation
Experience working and communicating with government officials and multilateral organizations, preferably in Africa
Exceptional strategic thinking, problem-solving, team building and interpersonal skills
Comfortable in peer relationships with senior managers and leadership at the Ministry of Health, including civil servants
Ability to navigate complex government processes
Ability to favorably influence decision making processes in a diplomatic and collaborative manner
Ability to work independently without extensive structural or operational support (handle multiple tasks simultaneously, set priorities, delegate, and work independently)
Ability to be effective in high-pressure situations and work in a fast-paced, multicultural environment
Ability be patient and to achieve maximum efficiency and impact with limited human and financial resources
Strong mentor, manager, role model and team player who demands 100% performance from self and entire team
Excellent business-oriented oral and written communication skills
Willingness and ability to travel as needed (mainly in-country)
Fluency in English and French language, both written and oral
Advantages
Knowledge of malaria and NTD or other global infectious diseases
Experience living or working in Benin
#jobreference3 #region4
This vacancy is now closed.
However, we have found similar vacancies for you: