Senior Technical Advisor
Rwanda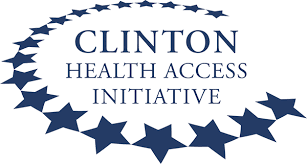 Organization: CHAI - Clinton Health Access Initiative
Location: Rwanda
Grade: Senior level - Managerial Level - Open for both International and National Professionals
Occupational Groups:

Project and Programme Management

Closing Date:

Closed
Country

Rwanda
City

Kigali
Type

Full Time
Program (Division)

Country Programs - Rwanda
Overview
The Clinton Health Access Initiative, Inc. (CHAI) is a global health organization committed to saving lives and reducing the burden of disease in low-and middle-income countries, while strengthening the capabilities of governments and the private sector in those countries to create and sustain high-quality health systems that can succeed without our assistance. For more information, please visit: http://www.clintonhealthaccess.org
Program Overview
The Government of Rwanda strives to achieve Universal Health Coverage (UHC) by enabling equitable access to quality health services for their population as outlined in the Fourth Health Sector Strategic Plan (HSSP IV). This commitment is made against a backdrop of rising health care costs and uncertainty around the future availability of donor funding. While Rwanda is often cited as an example for UHC in Sub-Saharan Africa, in part due to high rates of enrollment in the Mutuelles or CBHI scheme; the challenge will be to sustain these gains. Acknowledging this, the Government aims to employ effective, equitable, efficient and sustainable health care financing approaches and inform reforms of existing financing mechanisms including the national insurance scheme.
CHAI Rwanda's Sustainable Health Financing (SHF) program works on a day-to-day basis with Government leadership in the Ministry of Health (MoH) and Rwanda Social Security Board (RSSB). The goal of our program is to support the Government to sustainably finance health and improve access and quality of health services for all Rwandans. This includes defining priority services for the population; mobilizing and pooling resources for health; and improving the way those resources are spent to improve quality of care while controlling costs.
Responsibilities
CHAI currently seeks a Health Financing Senior Technical Advisor to act as a key advisor to the leadership of the Ministry of Health (MOH) and of Rwanda Social Security Board (RSSB) in the design and implementation of strategic health financing and health system reforms. Those include ambitious reforms to improve the sustainability of the CBHI scheme and of the overall health sector, including through the revision of the CBHI health benefit package, the design and implementation of a national payment reform for Primary Health Care (PHC), and other reforms. The Senior Technical Advisor will play a key role in shaping CHAI Rwanda sustainable health financing program portfolio and in building out new areas of work for CHAI Rwanda.. This position offers a unique opportunity to work closely with high-level leaders in the GoR, define the direction of the Rwanda health-financing program and develop new partnerships and collaborative frameworks to drive CHAI's push to support countries on their journey towards Universal Health Coverage (UHC).
The Senior Technical Advisor will be a part of a growing health financing team and will report to the CHAI Rwanda Associate Director for Health System Strengthening. This position will be based at the CHAI office spending significant time at the Ministry of Health and Rwanda Social Security Board where other staff members on the team are based.
Specific responsibilities will include the following:
Act as a strategic and critical thought partner to senior government leadership at both the Rwanda Social Security Board and Ministry of Health, providing support on key health financing strategies and reforms. For example, the senior technical advisor will provide strategic and technical assistance to the government around the following priorities:

to improve the sustainability of the CBHI scheme, including through the design and continued review of the CBHI health benefit package, implementation and adaptations of provider payment reforms at PHC level, and interventions to improve the management of the scheme.
in designing primary health care reforms, including changes in service delivery, financing, and management, at sub-national, regional, and national levels. This includes designing and conducting assessments of health systems bottlenecks and public financial management challenges and developing and implementing solutions with government.
in improving donor coordination and strengthening domestic financing for healthcare for greater self-reliance.

Work closely with the rest of the CHAI sustainable health financing team to drive implementation of key programs that aim to support the implementation of the aforementioned government priorities. This includes direct technical assistance and sustainable capacity building to help the team grow their health financing technical expertise.
Help strengthen institutional capacity at government partner institution, including RSSB and the MoH on relevant health financing topics through direct capacity building support and by fostering and facilitating collaboration and knowledge sharing in Rwanda and in the Sub-Saharan Africa region. This will include identifying key health financing capacity gaps in country and developing strategies to address those together with government leadership.
Bring together work across government agencies, actively seeking and promoting opportunities to strengthen and deepen collaboration on health financing topics between partner government institutions and with external partners;
Lead the development of key technical documents, including health financing case studies, research manuscripts and relevant publications, and provide technical inputs into grant proposals and project reports.
Represent CHAI Rwanda in health financing forums and contribute to cross country knowledge sharing through direct engagement with other CHAI country teams and with other governments where relevant.
Other duties as requested by supervisor.
Qualifications
10-15 years of professional experience in demanding, results-oriented environments in the public sector and/or private sector. Working on health insurance and/or public financial management is a significant advantage.
Advanced degree in health economics, public health, public policy, or other relevant disciplines;
Experience working in Sub-Saharan Africa and preferably in Rwanda;
Direct experience working with government institutions, informing development of government health financing strategies, policies, and operational plans and/or experience working in government in a senior health financing position.
Ability to think strategically, handle ambiguity and work in a very fast-paced, limited-structure, multicultural environment;
Affinity for analytics and information management, with strong analytical, problem solving, and quantitative modeling skills;
Excellent communication and presentation skills with the ability to write in a clear and concise manner, including for technical documents such as national plans and guidelines;
Entrepreneurial mindset, including ability to work independently, self-motivate, and take initiative;
Ability to learn on the job quickly and absorb and synthesize a broad range of information;
High level of proficiency in Microsoft Office, particularly Excel, PowerPoint, and Word;
English fluency, Kinyarwanda preferred.
#jobreference3 #region3
This vacancy is now closed.
However, we have found similar vacancies for you: