Senior Associate, African Vaccine Manufacturing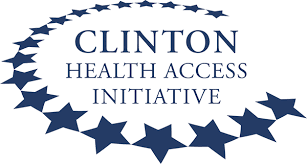 Organization: CHAI - Clinton Health Access Initiative
Location:
Grade: Mid level - Associate Level - Open for both International and National Professionals
Occupational Groups:

Public Health and Health Service
Administrative support
Malaria, Tuberculosis and other infectious diseases

Closing Date:
Senior Associate, African Vaccine Manufacturing
Program (Division)

Non Communicable Diseases - Vaccines Market Team

Additional Location Description

Flexibility of placement in other CHAI programmatic African countries pending country leadership approval.
Overview
The Clinton Health Access Initiative, Inc. (CHAI) is a global health organization committed to saving lives and reducing the burden of disease in low-and middle-income countries, while strengthening the capabilities of governments and the private sector in those countries to create and sustain high-quality health systems that can succeed without our assistance. For more information, please visit: http://www.clintonhealthaccess.org
CHAI is an Equal Opportunity Employer, and is committed to providing an environment of fairness, and mutual respect where all applicants have access to equal employment opportunities. CHAI values diversity and inclusion, and recognizes that our mission is best advanced by the leadership and contributions of people with diverse experience, backgrounds, and culture.

Overview of CHAI's Vaccines Program
CHAI's Vaccine Markets Team works with vaccine manufacturers, Gavi and other global stakeholders to improve availability, affordability and diversity of supply for vaccines.
The Covid-19 pandemic, and the global response to it, has revealed deep inequalities in the current structure of global health institutions and markets. One of the clearest demonstrations of this was the delays experienced by low and lower-middle-income countries (LMICs) in receiving Covid-19 vaccines, particularly in Africa. While some Covid-19 vaccines were made available to lower-income countries early in the pandemic, the vast majority of early doses went to the wealthiest countries.
There is consensus that one driver of this inequality was the lack of vaccine manufacturing capacity on the African continent. Despite having the highest continental incidence of mortality caused by infectious diseases in the world, less than 1% of Africa's vaccine needs are met by products manufactured on the continent. Whilst the immediate issue of access to Covid-19 vaccines has (broadly speaking) been resolved, the lack of regional vaccine manufacturing capacity remains.
CHAI aims to help address this issue by applying the techniques it has used successfully in working with suppliers and procurers to optimize the African vaccine ecosystem. On the supplier-side this entails developing commercial, costing and pricing strategies to support sustainable vaccine manufacturing businesses on the Africa continent. Whilst on the procurer-side this entails creating policy environments conducive to the procurement of African-made vaccines. In doing so, this project will ensure the availability of African-made vaccines at affordable yet commercially sustainable prices.  
The Vaccines Markets team is seeking a Senior Associate to support supplier- and partner-facing engagements, with a focus on the emerging vaccine manufacturing ecosystem in Africa. The Senior Associate will play a pivotal role in market-shaping efforts in the context of vaccine manufacturing on the African continent, incl. managing key supplier relationships and conducting business planning engagements. This will require extensive collaboration with CHAI's vaccine delivery team, external partners (e.g., WHO, Gavi, BMGF, CEPI, Linksbridge, PAVM) and other members of the Vaccines Markets team.
Responsibilities
We are seeking a highly motivated individual with outstanding analytical, strategic, communication and teamwork skills. The successful candidate will adhere to the core CHAI values of resourcefulness, entrepreneurialism, flexibility, independence, humility, and work ethic. The Senior Associate will report to the Program Manager, Vaccine Markets Team. Responsibilities include but are not limited to the following:
Lead the development of assessment tools and market intelligence on African vaccine manufacturers and markets for dissemination to global health partners, investors and vaccine manufacturers
Lead the design of high-impact market-shaping interventions in close collaboration with African vaccine manufacturers and vaccine procurers
Lead the operationalisation of market-shaping initiatives through analyses to support the business case for manufacturing or procurement of African made vaccines (e.g., demand forecasts, production development, cost reduction and manufacturing/procurement strategies)
Cultivate relationships with key global health partners, vaccine procurers (e.g. country govts.) and vaccine manufacturers
Lead preparation of presentations, reports, and other analyses to inform global policy and increase the evidence base for high-impact interventions
Creatively scope and initiate projects that could contribute to further improving supply sustainability and accessibility of vaccines for low-income countries
Approximately 25-30% international travel time required
Any other duties as required
Qualifications
Minimum Bachelor's degree with strong academic performance required
Minimum 5 years of professional experience in a fast paced, results-oriented work environment (e.g., strategy consulting, pharmaceuticals, health financing)
Exceptional analytical, research and presentation skills for both qualitative and quantitative data
Clear strategic thinker with very strong problem-solving skills
Excellent proficiency in MS Excel, PowerPoint and Word
Excellent verbal and written communication skills in English with the ability to represent CHAI externally; fluency in other languages is
a plus
Excellent interpersonal skills, and demonstrated ability to build strong relationships with individuals of varying levels of seniority
Ability to work independently and effectively in a high-performance, dynamic environment and handle multiple priorities
simultaneously
Strong commitment to teamwork, team mission, and hard work
Advantages:
Advanced degree in Business, Finance, Bio-Medical sciences, Engineering, or other related disciplines
Experience in vaccines, biotechnology, pharmaceuticals
Prior knowledge or experience of global health partners within the vaccine ecosystem
Established network of contacts with vaccine manufacturers, multilaterals and other key global health stakeholders
Experience living and working in low-resource settings
#jobreference2 #region3