Health Informatics Associate, Francophone West Africa
Ouagadougou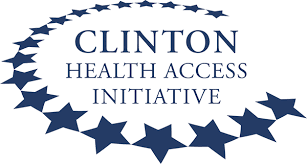 Organization: CHAI - Clinton Health Access Initiative
Location: Ouagadougou
Grade: Mid level - Associate Level - Open for both International and National Professionals
Occupational Groups:

Public Health and Health Service
Information Technology and Computer Science

Closing Date:
Health Informatics Associate, Francophone West Africa
Program (Division)

Infectious Disease - Global Malaria
Overview
The Clinton Health Access Initiative, Inc. (CHAI) is a global health organization committed to our mission of saving lives and reducing the burden of disease in low-and middle-income countries. We work at the invitation of governments to support them and the private sector to create and sustain high-quality health systems. 
CHAI was founded in 2002 in response to the HIV/AIDS epidemic with the goal of dramatically reducing the price of life-saving drugs and increasing access to these medicines in the countries with the highest burden of the disease. Over the following two decades, CHAI has expanded its focus. Today, along with HIV, we work in conjunction with our partners to prevent and treat infectious diseases such as COVID-19, malaria, tuberculosis, and hepatitis. Our work has also expanded into cancer, diabetes, hypertension, and other non-communicable diseases, and we work to accelerate the rollout of lifesaving vaccines, reduce maternal and child mortality, combat chronic malnutrition, and increase access to assistive technology. We are investing in horizontal approaches to strengthen health systems through programs in human resources for health, digital health, and health financing. With each new and innovative program, our strategy is grounded in maximizing sustainable impact at scale, ensuring that governments lead the solutions, that programs are designed to scale nationally, and learnings are shared globally.  

At CHAI, our people are our greatest asset, and none of this work would be possible without their talent, time, dedication and passion for our mission and values. We are a highly diverse team of enthusiastic individuals across 40 countries with a broad range of skillsets and life experiences. CHAI is deeply grounded in the countries we work in, with majority of our staff based in program countries. Learn more about our exciting work: http://www.clintonhealthaccess.org

CHAI is an Equal Opportunity Employer, and is committed to providing an environment of fairness, and mutual respect where all applicants have access to equal employment opportunities. CHAI values diversity and inclusion, and recognizes that our mission is best advanced by the leadership and contributions of people with diverse experience, backgrounds, and culture.
Overview of Team
CHAI's global malaria and NTDs program provides direct technical and operational support to countries around the globe to strengthen their malaria and NTD programs and reduce the burden of these preventable, treatable diseases. We support governments to scale up effective interventions for prevention, diagnosis, treatment, and surveillance, with the goals of sustainably reducing the number of malaria and NTD-related illnesses and deaths worldwide in the short-term and accelerating progress towards malaria and NTDs control and elimination in the long term.
Technology can play a catalytic role in achieving these objectives. Building strong government-owned information systems can substantially improve data availability, quality, and access, reduce redundancies and inefficiencies created by parallel systems, and enable the automatic generation of compelling analytics for data-driven decision making - collectively empowering malaria programs to implement more strategic evidence-based interventions while optimizing limited resources.

Overview of Role
CHAI is seeking a highly motivated individual to strategically drive technology adoption and data system improvements within malaria control programs, empowering them with better tools and better data to dramatically improve the prompt diagnosis and treatment of malaria, to ensure the success of large scale protection measures such as bet net distribution campaigns, and ultimately to reduce malaria cases and deaths. The Associate will join an entrepreneurial and close-knit team, and will have the opportunity to drive substantial impact across this portfolio of work in several countries.

CHAI places great value on relevant personal qualities including resourcefulness, tenacity, independence, patience, humility, and strong work ethic. The candidate must be able to work independently to drive implementation and have deep personal commitment to producing results.
Responsibilities
Technology Project Management (40%)
Develop and document user-centered requirements in line with programmatic objectives and data needs, including data entry forms, user workflows, dashboards, and system integrations.

Manage technology vendors

to ensure product configurations and developments are on track and in line with defined requirements; test developer outputs and provide regular feedback on bugs and functionally

Directly configure data collection, management, and reporting tools and systems as needed (e.g., DHIS2, ODK, CommCare), including user-friendly dashboards

Manage ongoing tracking and prioritization of software development activities; proactively manage changes in project scope, identify potential challenges and roadblocks, and develop contingency plans
Technology Implementation (40%)
Develop

system roll-out plans and support system installation, device set-up, and operational readiness ahead of implementation

Build digital and data capacity within government staff by developing manuals, SOPs, and training materials; train stakeholders and end users in the administration and use of information technology

Cultivate a culture of data-use within malaria programs by ensuring data visualizations are automated, simple, clear, and action-oriented for program staff at all levels

Develop and implement sustainability plans with Ministry of Health staff to ensure the long-term success of digital health interventions
Strategic Guidance and Stakeholder Engagement (20%)
Engage closely with Ministry of Health (MOH) programs, in-country partners, and regional/local CHAI teams to develop a deep understanding of user requirements for malaria surveillance and public health campaigns

Provide guidance to MOH programs and stakeholders in the selection and application of technology tools to solve public health problems.

Play a translational role in communicating technical approaches, software/hardware specifications, and implementation guidance to non-technical staff within the MOH, partner organizations, and other CHAI team members

Serve as a thought leader for CHAI teams, MOH programs, and stakeholders on regional and country-level digital strategies, approaches, and guidance
Qualifications
Bachelor's degree, ideally in relevant field (information systems, epidemiology, public health, computer science)
Working proficiency in both English and French
At least three years' working experience as a business analyst, product manager, technical project manager, or in a similar role working closely with stakeholders to define and deliver business requirements for technology initiatives
Proven experience in planning, designing and implementing technology-based solutions across the full software delivery lifecycle with stakeholders and users, preferably for disease surveillance
Ability to work with diverse stakeholders, including healthcare workers, Ministry of Health program staff, NGO partners, the WHO, technology companies, and academic partners
Comfort and proactiveness with learning new technologies; DHIS2 experience strongly preferred
Exceptional communication skills with people of varied professional and cultural backgrounds; experience communicating technical concepts to non-technical users
Ability to think strategically and anticipate future consequences and trends
Ability to work well both independently and as part of a multidisciplinary team
Strong work ethic, integrity, credibility, and dedication to CHAI's mission
Ability to be effective, calm, and flexible in high-pressure situations, to handle multiple tasks simultaneously and to effectively prioritize
Proven ability to function in a fast-paced work environment
Ability to travel approximately 30% of the year
Advantages
Knowledge of common health information management systems and digital global goods (e.g., DHIS2, OpenLMIS, OpenSRP, CommCare, OpenMRS)
Understanding of interoperability principles and standards (HL7, IHE, FHIR)
Visualization software experience (Tableau, PowerBI)
Software languages: SQL, JavaScript, html
Knowledge of malaria or other global infectious diseases
Experience working and communicating with government officials and multilateral organizations