VAC-9465 Project Management Support - Officer (Regional Operations)
Kabul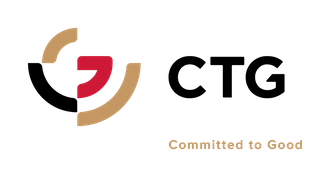 Organization: CTG - Committed To Good
Location: Kabul
Grade: Level not specified - Level not specified
Occupational Groups:

Operations and Administrations
Children's rights (health and protection)
Project and Programme Management

Closing Date: 2023-03-23
Job description

CTG overview

CTG staff and support humanitarian projects in fragile and conflict-affected countries around the world, providing a rapid and cost-effective service for development and humanitarian missions. With past performance in 17 countries – from the Middle East, Africa, Europe, and Asia, we have placed more than 20,000 staff all over the world since operations began in 2006.

CTG recruits, deploys and manages the right people with the right skills to implement humanitarian and development projects, from cleaners to obstetricians, and mechanics to infection specialists, we're skilled in emergency response to crises such as the Ebola outbreak in West Africa. Key to successful project delivery is the ability to mobilise at speed; CTG can source and deploy anyone, anywhere, in less than 2 weeks and have done so in 48 hours on a number of occasions.

Through our efficient and agile HR, logistical and operational services, CTG saves multilateral organisations time and money. We handle all our clients' HR related issues, so they are free to focus on their core services.

Visit www.ctg.org to find out more

Overview of position

Following the political events in Afghanistan in August 2021, the subsequent economic collapse hasled to an unprecedented humanitarian crisis putting over 24 million people in immediate need of aid.To provide immediate short-term livelihood opportunities and deliver urgent essential services in ruraland urban areas, UNOPS is working with funders to implement a large-scale community resilienceprogram. The initiative aims to reach an estimated 1.1 million households, or 7.1 million Afghans,withlivelihoods and income support. In addition, 9 million Afghans in some 6,450 rural communities and 8cities will benefit from improved access to essential social services through strengthening the capacityof community institutions in inclusive service delivery.


Role objectives

Job-Specific Information 1 Under the direct supervision of the Team Lead - Rural Component, the Project Management Support - Officer(Regional Operations) is responsible for supporting the effective and successful field level implementation of the community resilience and livelihoods program in the given region. 2.

Summary of Key Functions:

1. Stakeholder management and communication

2. Project coordination

3. Monitoring and reporting 

Stakeholder management and communication:

● Under delegated authority, represent the UNOPS CRL Programme Implementation Unit (PIU) and support all Facilitating Partners (FPs) in the given region to develop realistic and achievable field implementation plans, monitor the plans and provide regular and ad-hoc reports to the CRL team lead rural component.

● Support the FPs of the project in the region in working with communities and with de facto authorities.

● Support the FPs in the region in securing UNOPS approval for various project documents and/or operational requirements in the field as needed.

● Support the management team in grievance redressals related to the project field implementation.

Project coordination:

● Liaise with key actors to ensure a sound understanding of the project objectives and implementation modalities for the CRL in the given region.

● Coordinate project activities in the given region between project staff, local authorities at the provincial and district levels, and the FPs.

● Monitor and ensure that information is readily available about the achievement of Entry Criteria for Access (ECA) for every community.

● Support the ARTF monitoring agents and headquarters team members in coordinating field visits and monitoring missions. 

Monitoring and reporting:

● Regularly monitor the situation and update the UNOPS PIU management team on significant developments in the region of relevance to the project, particularly related to security, new policy directives/ interpretations from local authorities, on women's inclusion and participation, environmental and social safeguards, access of project and FP staff and monitors to the communities, etc.

3.Impact of Results:

The results achieved by the Project Management Support - Officer (Regional Operations) directly impact on the development and performance of the project, in particular the successful implementation of the rural component of the CRL. It confirms UNOPS' role as a key and trusted partner to the World Bank, and UNOPS' position as a critical service provider, in all challenging work environments. Given the current political and humanitarian situation in Afghanistan, this project would support the urgent repositioning of AFCO and strengthen UNOPS presence and visibility in Afghanistan, raising the profile of UNOPS in the global humanitarian context. 2 Monitoring and progress controls will be in accordance with work plans that the Supervisor and incumbent will prepare at the beginning of the assignment.

Project reporting

N/A

Key competencies

N/A

Team management

N/A

Further information

a. Education 

- A first-level university degree (e.g. Bachelor) in development studies, international relations, sociology, management, business administration, or other relevant fields is required. -

b. Work experience 

- A minimum of 2 years of experience working community driven development projects  is required.

 Experience of field implementation of a complex project/operations, for example with an NGO or private sector, is valued. 

c. Languages 

- Fluency (oral and written) in English is required. 

- Pashto and Dari languages are desired. 

- Ability to speak the local language dialects predominant in the region is desirable.u

Disclaimer: At no stage of the recruitment process will CTG ask candidates for a fee. This includes during the application stage, interview, assessment and training.