Associate, Global Health Financing
Kigali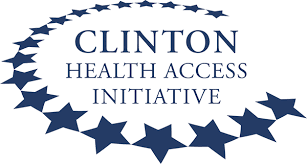 Organization: CHAI - Clinton Health Access Initiative
Location: Kigali
Grade: Mid level - Associate Level - Open for both International and National Professionals
Occupational Groups:

Public Health and Health Service
Economics
Banking and Finance

Closing Date:
Associate, Global Health Financing
Program (Division)

Universal Healthcare Coverage - Global Health Financing
Overview
The Clinton Health Access Initiative, Inc. (CHAI) is a global health organization committed to our mission of saving lives and reducing the burden of disease in low-and middle-income countries. We work at the invitation of governments to support them and the private sector to create and sustain high-quality health systems.
CHAI was founded in 2002 in response to the HIV/AIDS epidemic with the goal of dramatically reducing the price of life-saving drugs and increasing access to these medicines in the countries with the highest burden of the disease. Over the following two decades, CHAI has expanded its focus. Today, along with HIV, we work in conjunction with our partners to prevent and treat infectious diseases such as COVID-19, malaria, tuberculosis, and hepatitis. Our work has also expanded into cancer, diabetes, hypertension, and other non-communicable diseases, and we work to accelerate the rollout of lifesaving vaccines, reduce maternal and child mortality, combat chronic malnutrition, and increase access to assistive technology. We are investing in horizontal approaches to strengthen health systems through programs in human resources for health, digital health, and health financing. With each new and innovative program, our strategy is grounded in maximizing sustainable impact at scale, ensuring that governments lead the solutions, that programs are designed to scale nationally, and learnings are shared globally.

At CHAI, our people are our greatest asset, and none of this work would be possible without their talent, time, dedication and passion for our mission and values. We are a highly diverse team of enthusiastic individuals across 40 countries with a broad range of skillsets and life experiences. CHAI is deeply grounded in the countries we work in, with majority of our staff based in program countries. Learn more about our exciting work: http://www.clintonhealthaccess.org

CHAI is an Equal Opportunity Employer, and is committed to providing an environment of fairness, and mutual respect where all applicants have access to equal employment opportunities. CHAI values diversity and inclusion, and recognizes that our mission is best advanced by the leadership and contributions of people with diverse experience, backgrounds, and culture.

Program Overview
CHAI's health financing program supports Ministries of Health, Finance, and government insurers to substantially and sustainably improve population access to essential health services, towards the goal of universal health coverage. Financing for health is often insufficient and overly reliant on donors and individuals paying out of pocket at facilities. Low-income countries in Africa and Southeast Asia see over half of the global disease burden and are home to 40% of the global population, and yet account for only 3% of health spending. Donor contributions for health have plateaued; and in many countries are likely to decline in the coming years. While domestic resources for health are increasing, the rate of growth in government spending fluctuates, is often insufficient to meet population needs, may not be spent efficiently. COVID-19 and the ensuing global economic crisis have only exacerbated these pressures  situation at a time when more health spending is needed. Countries supported by the global health finance team include Democratic Republic of Congo, Benin, Burkina Faso, Ethiopia, Mali, Malawi, Nigeria, South Africa, Rwanda, Kenya, Tanzania, Zimbabwe, and Uganda.
CHAI's health financing strategy supports governments to address these challenges through priority setting and benefits package design; investment in upgrading health systems to deliver an optimized package of services; and strengthening or improving domestic financing through public financial management and strategic purchasing. At the request of governments, our strategy for health financing is expanding to include work in health systems and management, with a focus on building primary health care systems as the foundation of equitable UHC. This work builds on CHAI's experience in SRMNCH, health financing, and health workforce, among other areas. At CHAI, staff work closely with government partners to support evidence-based decision making and to design systems to ensure resources go as far as possible so that providers can deliver quality care that patients can afford and access. The global health financing team works closely with health financing advisors based in Sub-Saharan Africa and Asia, providing analytical and advisory support on key technical topics, facilitating cross-country knowledge-sharing, and engaging with donors.

As governments are working to do more with less, and are facing increasingly constrained external and domestic resources, CHAI's health financing team has been working across the African region for more than a decade to strengthen and institutionalize resource tracking efforts. Health resource tracking refers to processes that use budget and/or expenditure data to analyze resourcing levels and flows in the health sector. When mapped against government plans and priorities, resource tracking data is a critical input to planning, budgeting, and monitoring of health sector resources, helping to inform prioritization of investments and policy implementation based on population health needs and fiscal space. Institutionalizing these processes allows for the routine generation of financial evidence to inform these critical functions.
Currently, CHAI's support involves targeted assistance to 5-7+ African Ministries of Health to scope, establish, strengthen, and/or institutionalize resource tracking systems; as well as regional and global knowledge-sharing to advance best practices and learnings in this space. CHAI in-country advisors will work directly with government partners, while CHAI's global team will provide technical support and facilitate knowledge-sharing among CHAI-supported countries, as well as with the regional and global resource tracking community (e.g., World Bank/Global Financing Facility, World Health Organization, development partners, other governments and implementers).
Position Overview
This Associate will play a key role anchoring the global coordination and technical support to Ministries of Health supported by CHAI to conduct resource tracking: providing direct support to set up and strengthen these processes across countries, developing global knowledge products, and facilitating cross-country learning. It is anticipated that the successful candidate will also take on other roles on the global health financing team in: monitoring and evaluation, donor engagement, and other ad-hoc projects. The Associate is expected to grow in this global role to work across a variety of technical areas in health financing across a breadth of health system contexts, in addition to resource tracking. This is a challenging, fast-paced and rewarding position, which offers a unique opportunity to work closely with governments and technical advisors who are leading change in the region to achieve the ambitious goals of universal health coverage.

The Associate will report to a Senior Associate on the global health financing team. The Associate will play a key role supporting: overall strategy and program documentation and implementation; cross-team coordination including production of knowledge products and government/team exchange on relevant health financing topics; and contributing to donor engagement from proposals to monitoring and evaluation. They must therefore have excellent relationship management skills, strong writing and presentation skills, and strong attention to detail for managing complex projects and outputs.
We are open to candidates based in one of CHAI's program offices in Sub-Saharan Africa. This role requires up to 40% travel within the Sub-Saharan Africa region; the amount of travel will vary based on needs and in accordance with travel restrictions.
Responsibilities
The Associate's key responsibilities will focus on multi-country support to strengthen Health Resource Tracking across Africa. The Associate will provide targeted technical support to country advisors working with government leadership in resource tracking, facilitate sharing of insights and knowledge across CHAI-supported countries, and develop global knowledge products. This will include:
Thought Partnership and Capacity Building
Strategic guidance and thought partnership to develop a roadmap/approaches to institutionalizing resource tracking processes
Research (desk and interviews) to landscape resource tracking exercises
Capacity building for CHAI teams in resource tracking, to become a team topic expert in over time
Support to in-country advisors to build Ministry of Health capacity in health resource tracking (e.g., training) and to support institutionalization activities (e.g. resource mobilization)
Process Guidance and Country-Level Execution
Production of data collection tools and training materials for Health Resource Tracking, adapted to country context and use cases
Support in drafting checklists, guidelines, standard operating procedures, and other tools to support institutionalization
Technical support to CHAI teams as needed in data cleaning, aggregation, and validation; as well as data analysis and modeling
Development and/or review of concise resource tracking reports and dissemination products tailored to audiences and use cases, with strong attention to detail
Knowledge Sharing and External Dissemination
Facilitate cross-country knowledge sharing through organization and facilitation of virtual exchanges between governments CHAI is supporting in resource tracking
Contribute to development of externally-facing knowledge products (e.g., toolkits and templates, learning briefs) to contribute to practical guidance on resource tracking; as well as advocacy and communications materials such as conference presentations and case studies
The Associate is anticipated to grow as a core member of our global team, providing technical support across countries based on needs and the individual's interest and skills. This will include assisting in broader strategy and proposal development as well as contributing to donor reporting and externally-facing knowledge products across our health financing portfolio. Key responsibilities may include:

Global Strategy and Multi-Country Support
Participate in global strategy planning, problem-solving discussions, and review of program outputs. Support drafting program updates, presentations, concept notes, and meeting plans, as needed.
Provide targeted technical support to global technical leads and country advisors working with government leadership in the design and implementation of health financing interventions and reforms, including through the production of written documents, presentations, data analysis, and models. These technical areas of support include but are not limited to: aid coordination/resource tracking, benefits package design, health insurance design and
provider payment reforms, financial management, and gender mainstreaming in health.
Donor Engagement and Monitoring & Evaluation
Support the program planning and development cycles across global and country teams through the development of project management tools such as workplans and templates
Contribute to the development of funding proposals and the production of donor reports and other associated resources (e.g., slide decks, concept notes, one-pagers)
Support documentation of program progress and outcomes, including case studies that link work in health financing and systems to expansion of SRH access
Knowledge Production and Management
Support global team technical leads and country advisors to develop health financing knowledge products on key technical topics (as described above). These knowledge products will be utilized by a range of CHAI, government, and other external audiences, and include case studies, reports, toolkits, and publications.
Support and participate in the development and organization of regular knowledge exchanges between countries and partner governments in the form of in-person and virtual summits, meetings, and trainings.
Develop and maintain technical expertise in health financing, and stay abreast of key challenges.
Other responsibilities as requested by manager
Qualifications
Graduate/post-graduate university degree in public health, social science, medicine, health systems, public policy, economics, finance, business administration or related subjects
3-5 years of work experience, with time spent preferably in writing/communications and in data collation, analysis, and write-up of economic/financial data
Experience working in Sub-Saharan Africa, with preference for experience working with government institutions, informing development of government strategy, policy, and operational plans (preferably in health financing or health systems)
Affinity for analytics and information management, with strong analytical and problem-solving skills
Excellent communication and presentation skills, with the ability to write in a clear and concise manner and distill key messages/explain complex concepts to varied audiences, including for technical documents and reports
Ability to work independently, as well as collaboratively as part of a team, and proven ability to meet project deadlines
Excellent interpersonal skills, including the ability to communicate effectively both orally and in writing and operate in a multicultural environment
Ability to learn on the job quickly and absorb and synthesize a broad range of information
High level of proficiency in Microsoft Office, particularly Excel, PowerPoint, and Word; Proficiency in MS Excel modeling and data analysis
English fluency
Ability to travel
Candidates with the following qualifications will have an advantage:
Previous experience in working on resource tracking (preferably in health) or similar areas such as national health accounts, financial analysis
Advanced proficiency in MS Excel (e.g. VBA programming), tool/template design, and/or user experience
French language skills
#jobreference2 #region3 #region4