Analyst – General Interest Application
Asia and the Pacific: India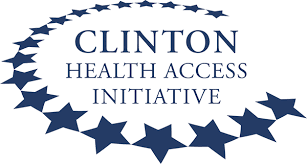 Organization: CHAI - Clinton Health Access Initiative
Location: Asia and the Pacific: India
Grade: Junior level - Entry Level - Open for both International and National Professionals
Occupational Groups:
Closing Date:
Analyst – General Interest Application
Program (Division)

Country Programs - India

Additional Location Description

New Delhi / Bhopal / Lucknow / Patna / Chandigarh / Mumbai / Raipur
Overview
Please note: This is not an active role. Our recruitment process runs continuously, with teams hiring as per their specific needs. If you're interested in joining CHAI, we invite you to complete the screening questions on our application. Rest assured that if your profile and availability align with a team's requirements, we will reach out to you accordingly. This approach enables us to identify and connect with suitable candidates for relevant opportunities throughout the year.

The locations for these positions can be New Delhi/ Bhopal / Lucknow/ Patna / Chandigarh / Mumbai / Raipur.
CHAI Overview
The Clinton Health Access Initiative, Inc. (CHAI) is a global health organization committed to our mission of saving lives and reducing the burden of disease in low-and middle-income countries. We work at the invitation of governments to support them and the private sector to create and sustain high-quality health systems.

CHAI was founded in 2002 in response to the HIV/AIDS epidemic with the goal of dramatically reducing the price of life-saving drugs and increasing access to these medicines in the countries with the highest burden of the disease. Over the following two decades, CHAI has expanded its focus. Today, along with HIV, we work in conjunction with our partners to prevent and treat infectious diseases such as COVID-19, malaria, tuberculosis, and hepatitis. Our work has also expanded into cancer, diabetes, hypertension, and other non-communicable diseases, and we work to accelerate the rollout of lifesaving vaccines, reduce maternal and child mortality, combat chronic malnutrition, and increase access to assistive technology. We are investing in horizontal approaches to strengthen health systems through programs in human resources for health, digital health, and health financing. With each new and innovative program, our strategy is grounded in maximizing sustainable impact at scale, ensuring that governments lead the solutions, that programs are designed to scale nationally, and learnings are shared globally.

At CHAI, our people are our greatest asset, and none of this work would be possible without their talent, time, dedication and passion for our mission and values. We are a highly diverse team of enthusiastic individuals across 40 countries with a broad range of skillsets and life experiences. CHAI is deeply grounded in the countries we work in, with majority of our staff based in program countries. Learn more about our exciting work: http://www.clintonhealthaccess.org
CHAI is an Equal Opportunity Employer, and is committed to providing an environment of fairness, and mutual respect where all applicants have access to equal employment opportunities. CHAI values diversity and inclusion, and recognizes that our mission is best advanced by the leadership and contributions of people with diverse experience, backgrounds, and culture.
In India, CHAI works in partnership with its India registered affiliate William J Clinton Foundation (WJCF) under the guidance of the Ministry of Health and Family Welfare (MoHFW) at the Central and States' levels on an array of high-priority initiatives aimed at improving health outcomes. Currently, WJCF supports government partners across projects to expand access to quality care and treatment for HIV/AIDS, Hepatitis, tuberculosis, COVID-19, common cancers, sexual and reproductive health, immunization, and essential medicines.
Position Summary
WJCF seeks highly motivated and entrepreneurial individuals with outstanding credentials and demonstrated analytical and stakeholder management abilities for the role of Analyst. We place great value on personal qualities such as resourcefulness, responsibility, tenacity, independence, energy, and work ethic. The ideal candidate should have exceptional interpersonal skills, be able to work independently, be flexible, be comfortable working and coordinating the operations of cross-functional teams, and have a strong commitment to excellence. The Analyst role typically is a high-impact role for young professionals who are determined to positively impact public health outcomes and allows for rich stakeholder engagement.
Responsibilities
Provide strategic and analytical support to program work streams, monitor program implementation activities, including but not limited to, working with, and engaging with field staff to review programmatic activities, track implementation of activities, and monitor and review outputs.
Analyse large datasets to generate insightful reports and dashboards that can inform programmatic decision making.
Identify potential risks and challenges to the implementation plan and roll-out of activities; work towards addressing potential risks/ mitigation mechanisms.
Support the development of proposals, work plans, budgets, and other reports and documents for ongoing and new areas.
Develop strong working relationships with and represent WJCF as a trusted advisor to key stakeholders in government, international partners, donors, suppliers, and NGOs, and ensure coordination of resources and effort for maximum impact.
Support program management and leadership team with programmatic activities, and evaluation and scoping of other potential intervention areas, as required.
Contribute to internal organizational initiatives.
Other responsibilities as needed.
Qualifications
Bachelor's / Master's Degree with at least 2 years of experience in a demanding, results-driven environment.
Exceptional analytical (quantitative and qualitative) skills with the ability to effectively communicate (orally and in written form) and to tailor communication to a variety of audiences.
Ability to absorb and synthesize a broad range of information, including technical information, and to prepare compelling presentations and reports.
Ability to be effective in high-pressure situations, handle multiple tasks simultaneously, and set priorities.
Entrepreneurial mindset, including the ability to work independently, self-motivate, and propose and implement new initiatives.
Demonstrated ability to work collaboratively as part of a diverse team, ideally in the context of a growing team and/or a team with several senior managers.
Ability to think strategically, handle ambiguity, and problem-solve in a fast-paced, limited-structure, multicultural environment.
Excellent analytical (qualitative and quantitative) skills and communication (written and verbal) skills.
High level of proficiency in Microsoft Office, particularly Excel, PowerPoint, and Word.
Willingness to travel to states on short notice and for extended periods.
Fluency in English. 
Preferred
Fluency in Hindi and additional Indian language is an advantage.
Knowledge and experience in consulting/development sector/investment banking.
Knowledge of big data/ advanced analytics concepts and algorithms – text mining, social listening, recommender systems, predictive modelling, etc.
Experience in handling big datasets through the use of software such as SQL, Oracle, Python, SAS, etc, and data visualization tools such as Tableau, Power BI, Qlik Sense, etc.
Design and BI architecture skills, partnering with engineering & information architecture teams on design & architecture.
Experience managing roll-out of largescale projects across states.
#jobreference1 #region2