Senior Associate, Supplier Engagement
New Delhi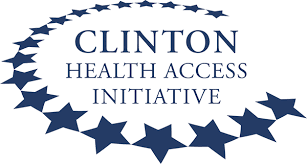 Organization: CHAI - Clinton Health Access Initiative
Location: New Delhi
Grade: Mid level - Associate Level - Open for both International and National Professionals
Occupational Groups:
Closing Date:
Senior Associate, Supplier Engagement
Program (Division)

Country Programs - India
Overview
The Clinton Health Access Initiative, Inc. (CHAI) is a global health organization committed to our mission of saving lives and reducing the burden of disease in low-and middle-income countries. We work at the invitation of governments to support them and the private sector to create and sustain high-quality health systems. 

CHAI was founded in 2002 in response to the HIV/AIDS epidemic with the goal of dramatically reducing the price of life-saving drugs and increasing access to these medicines in the countries with the highest burden of the disease. Over the following two decades, CHAI has expanded its focus. Today, along with HIV, we work in conjunction with our partners to prevent and treat infectious diseases such as COVID-19, malaria, tuberculosis, and hepatitis. Our work has also expanded into cancer, diabetes, hypertension, and other non-communicable diseases, and we work to accelerate the rollout of lifesaving vaccines, reduce maternal and child mortality, combat chronic malnutrition, and increase access to assistive technology. We are investing in horizontal approaches to strengthen health systems through programs in human resources for health, digital health, and health financing. With each new and innovative program, our strategy is grounded in maximizing sustainable impact at scale, ensuring that governments lead the solutions, that programs are designed to scale nationally, and learnings are shared globally.

At CHAI, our people are our greatest asset, and none of this work would be possible without their talent, time, dedication and passion for our mission and values. We are a highly diverse team of enthusiastic individuals across 40 countries with a broad range of skillsets and life experiences. CHAI is deeply grounded in the countries we work in, with majority of our staff based in program countries. 
In India, CHAI works in partnership with its India registered affiliate William J Clinton Foundation (WJCF) under the guidance of the Ministry of Health and Family Welfare (MoHFW) at the Central and States' levels on an array of high priority initiatives aimed at improving health outcomes. Currently, WJCF supports government partners across projects to expand access to quality care and treatment for HIV/AIDS, Hepatitis, tuberculosis, COVID-19, common cancers, sexual and reproductive health, immunization, and essential medicines.

Learn more about our exciting work: http://www.clintonhealthaccess.org
Programme overview

CHAI, in partnership with WJCF in India, has launched an initiative to shape the global market for energy efficient Air Conditioning in emerging markets—a climate impact opportunity three times greater than fully decarbonizing aviation and shipping combined. Cooling will be one of the largest drivers of greenhouse gas emissions over the coming years as people across the world buy an additional ~4.5B room air conditioning (RAC) units to adapt to a warming world. While access to space cooling is critical for health and productivity, without intervention, the resulting emissions from this massive growth in RACs are expected to contribute 0.5 degrees Celsius to global surface temperature by 2100. Manufacturers have begun developing much more efficient RACs that can reduce emissions by as much as 80%, but the current path to market launch and uptake is slow and uncertain. Strategic shaping of markets for key products played a central role in transforming the fight against HIV/AIDS, malaria, and other diseases. Many of the tools that have been successfully deployed to shape markets for health products can be applied to critical climate technologies; however, today, there is a major gap in bringing this market-shaping toolkit and discipline to bear on urgent climate priorities.
WJCF is incubating a new initiative to shape the market for clean cooling technologies. Indian consumers are expected to purchase ~1B RACs by 2050, representing one of the fastest growing and largest markets. In order to avoid locking in low efficiency RACs for another generation, our goal is to drive rapid, large-scale uptake of next generation RACs that are optimized for India by implementing a suite of market shaping interventions. Our initial research suggests promising initiatives may include supply de-risking mechanisms such as market commitments and demand incentivizing tools such as innovating consumer financing programs.

Role Overview
We seek a highly motivated individual with outstanding and demonstrated experience for the role of Senior Associate, Supplier Engagement for WJCF's new and strategically critical initiative at the intersection of cooling, sustainability, and health impact. This professional will contribute to save $100B+ in consumer spending, prevent 1B+ tonnes of emissions, and provide affordable, clean cooling for 100m+ people. Reporting into the Lead, Climate & Cooling, the Senior Associate, Supplier Engagement will spearhead engagement with leading RAC manufacturers and other relevant stakeholders in the Indian supply-side ecosystem. The candidate will closely collaborate with and align other members of India and global teams and build the programme into a key component of WJCF's India portfolio. As a leader in the team, this candidate will also play an important role in growing the team to effectively contribute to programme goals.

The Senior Associate, Supplier Engagement must be driven, flexible, and resilient. The candidate should be able to function independently and be comfortable working in cross-functional teams. The candidate should be highly adept at managing and excelling in uncertainty, possess analytical skills, and have a strong commitment to excellence. WJCF places great value on relevant personal qualities: leadership and high emotional quotient, humility, resourcefulness, creative problem solving, energy, and work ethic.
Responsibilities
Develop and execute a comprehensive engagement strategy for leading RAC manufacturers and other relevant stakeholders in the Indian supply-side ecosystem
Build and maintain relationships with leading RAC manufacturers, component suppliers, retail store owners and other relevant supply-side stakeholders
Identify and develop opportunities for collaboration and partnership; understand challenges and risks in the RAC manufacturing and supply chain
Conduct comprehensive assessments of technology pipelines from leading manufacturers, including technology details, roadmaps, and barriers to commercialization
Analyze the cost structure of existing & next-gen products to identify opportunities for cost optimization
Lead the design and implementation of supply de-risking mechanisms, such as market commitments and agreements
Collect and analyze data to prepare reports and presentations for internal and external stakeholders
Support feasibility assessment of institutional procurement channels, analyzing volume expectations and operational requirements to facilitate supplier-buyer partnerships
Monitor and track progress, collaborate with internal teams to coordinate efforts, align strategies, and share strategic insights
Qualifications
Bachelor's and/ or master's degree in Engineering preferrably in fields like Electrical, Electronics, Instrumentation, etc. 
5-7 years of experience in supplier relationship management, sales and business development, preferably within the RAC or consumer durables sector or consulting predominantly with RAC or consumer durable sectors
Proven track record of successfully engaging and collaborating with manufacturers, suppliers, and industry leaders
Strong written and verbal communication skills with frequent exposure to C-suite for presentations feeding into decision making
Demonstrated strategic thinking, attention to detail and project management experience
Ability to work independently, prioritize tasks, and meet deadlines in a dynamic and multi-cultural environment across geographies
Ability to thrive in uncertainty and develop bottom-up hypotheses which can be tested
Passion for sustainability, climate action, and clean technology innovation
Willingness to travel as needed for industry events and partner engagements
#jobreference2   #region2