Welcome to the International Federation of Red Cross and Red Crescent Societies (IFRC) career site at Impactpool!
The International Federation of Red Cross and Red Crescent Societies (IFRC) is the world's largest humanitarian network. Our secretariat supports local Red Cross and Red Crescent action in more than 192 countries, bringing together almost 15 million volunteers for the good of humanity.
The IFRC acts before, during and after disasters and health emergencies to meet the needs and improve the lives of vulnerable people.
We are an international membership organization that unites 192 Red Cross and Red Crescent Societies and supports them through a global secretariat.
We are present in virtually every community on earth. We reach 160 million people every year through long-term services, development programmes and disaster response. And we work to improve global humanitarian standards and persuade leaders to act in the interests of vulnerable people.
Our strength lies in our volunteer network, our unparalleled community-based expertise and our independence and neutrality.
We are committed to saving lives and changing minds. And we are guided by Strategy 2030—our collective plan of action to tackle the major humanitarian and development challenges of this decade.
Through our work we enable healthy and safe communities, reduce vulnerabilities, improve people's resilience and promote peace around the world.
Discover more about our mission and learn about our current priorities in our Global Plan 2022.
Our Mission
The mission of the IFRC is to inspire, encourage, facilitate and promote at all times all forms of humanitarian activities by National Societies.
We do so with a view to preventing and alleviating human suffering, thereby contributing to the maintenance and promotion of human dignity and peace in the world.
By effectively coordinating and supporting the work of our member National Societies, the secretariat will ensure the IFRC fulfils its potential as an engaged, accountable and trusted humanitarian actor on a global scale.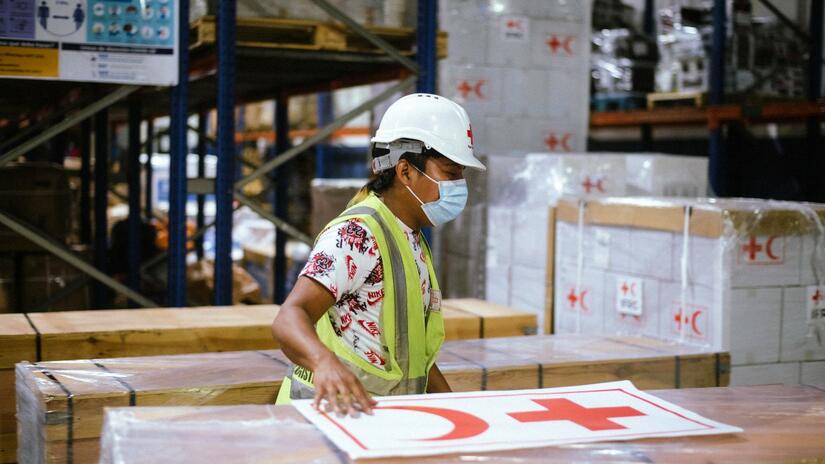 More info
You will find all IFRC positions at Impactpool, update your Impactpool profile to stay alert for new IFRC jobs.
When applying, please indicate that you found the job on Impactpool.org.