Operations Associate
United States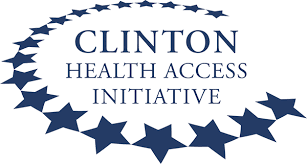 Organization: CHAI - Clinton Health Access Initiative
Location: United States
Grade: Mid level - Associate Level - Open for both International and National Professionals
Occupational Groups:

Operations and Administrations
Administrative support

Closing Date:
Country

United States
Type

Full Time
Program (Division)

CHAI Leadership
Additional Location Description

Within 3 hours of PST
Overview
The Clinton Health Access Initiative, Inc. (CHAI) is a global health organization committed to saving lives and reducing the burden of disease in low-and middle-income countries, while strengthening the capabilities of governments and the private sector in those countries to create and sustain high quality health systems that can succeed without our assistance. For more information, please visit: http://www.clintonhealthaccess.org
CHAI is an Equal Opportunity Employer, and is committed to providing an environment of fairness, and mutual respect where all applicants have access to equal employment opportunities. CHAI values diversity and inclusion, and recognizes that our mission is best advanced by the leadership and contributions of people with diverse experience, backgrounds, and culture.
CHAI places great value on relevant personal qualities: resourcefulness, entrepreneurialism, tenacity, independence, humility and work ethic.
CHAI is seeking an Operations Associate to support CHAI's CEO and senior management team.  This position will report directly to CHAI's Chief Executive Officer (CEO). This position will be based in the United States and will require up to 10-15% domestic and international travel.
The Operations Associate will also work closely with other members of the Senior Leadership Team as well as with staff across all levels of the organization, including functional teams (Finance, Human Resources, etc.), global program teams and country-based teams.
The position offers an opportunity for the candidate to work closely with senior leaders and gain unique insight into key strategic public health issues as well as how CHAI will develop and execute strategies to address these challenges. 
Responsibilities
Administrative Support for CEO – 80%
·         Manage calendars, including the scheduling of calls, meetings and travel
·         Coordinate travel logistics (international and domestic) including: booking flights, hotel accommodation, ground transportation, ensuring compliance with country-specific entry or exit requirements, procuring visas and communication with country teams and/or partners
·         Track receipts and prepare and submit monthly expense reports
·         Manage scheduling, logistics, and communication with internal and external partners
·         This includes tracking and sharing agenda items, meeting objectives, and meeting pre-reads with the relevant stakeholders
·         Create a weekly report of the upcoming week's meeting schedule and share with relevant leadership.
·         Role can be potentially expanded to other members of leadership depending on availability
Additional responsibilities may include ~20%
·         Meeting Coordination for CEO/Senior Leadership
·         Support Senior Leadership with various strategic/special projects which include
Qualifications
Bachelor's degree plus 3-5 years of relevant experience.
High level corporate administrative experience working with senior executives required.
Ability to manage sensitive information and communications with discretion.
Highly motivated to seek out resolutions, work independently and self-motivate with limited oversight from manager.
Previous experience working remotely with a decentralized team and working in or supporting a CHAI country office highly desired.
Detail-oriented with demonstrated ability to manage complex projects involving multiple stakeholders at one time; commitment to using established organizational principles to ensure that all tasks are completed, both large and small.
Ability to communicate effectively with people of varied professional and cultural backgrounds.
Keen attention to professional email etiquette, especially with regard to the transmission of sensitive data.
Proven ability to work efficiently and independently in a fast-paced environment.
High proficiency with Microsoft Office Suite (Word, Excel, PowerPoint, Outlook). Proficiency with Smartsheet and Box a plus.
Exceptional representative of CHAI both internally and externally:


Deep understanding and commitment to CHAI's work, culture, and values is required; the ideal candidate must embody CHAI's values in their day-to-day work managing the matrix.
Exceptional interpersonal skills, and ability to manage complex relationships including with very senior external counterparts.
#jobreference2 #region1