Technical Advisor, HIV Testing and Prevention
Lusaka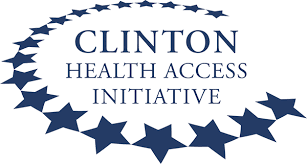 Organization: CHAI - Clinton Health Access Initiative
Location: Lusaka
Grade: Senior level - Managerial Level - Open for both International and National Professionals
Occupational Groups:

HIV and AIDS
Project and Programme Management

Closing Date:

Closed
Technical Advisor, HIV Testing and Prevention
Program (Division)

Country Programs - Zambia
Overview
The Clinton Health Access Initiative, Inc. (CHAI) is a global health organization committed to our mission of saving lives and reducing the burden of disease in low-and middle-income countries. We work at the invitation of governments to support them and the private sector to create and sustain high-quality health systems.
CHAI was founded in 2002 in response to the HIV/AIDS epidemic with the goal of dramatically reducing the price of life-saving drugs and increasing access to these medicines in the countries with the highest burden of the disease. Over the following two decades, CHAI has expanded its focus. Today, along with HIV, we work in conjunction with our partners to prevent and treat infectious diseases such as COVID-19, malaria, tuberculosis, and hepatitis. Our work has also expanded into cancer, diabetes, hypertension, and other non-communicable diseases, and we work to accelerate the rollout of lifesaving vaccines, reduce maternal and child mortality, combat chronic malnutrition, and increase access to assistive technology. We are investing in horizontal approaches to strengthen health systems through programs in human resources for health, digital health, and health financing. With each new and innovative program, our strategy is grounded in maximizing sustainable impact at scale, ensuring that governments lead the solutions, that programs are designed to scale nationally, and learnings are shared globally.
At CHAI, our people are our greatest asset, and none of this work would be possible without their talent, time, dedication and passion for our mission and values. We are a highly diverse team of enthusiastic individuals across 40 countries with a broad range of skillsets and life experiences. CHAI is deeply grounded in the countries we work in, with majority of our staff based in program countries. Learn more about our exciting work: http://www.clintonhealthaccess.org
CHAI is an Equal Opportunity Employer, and is committed to providing an environment of fairness, and mutual respect where all applicants have access to equal employment opportunities. CHAI values diversity and inclusion, and recognizes that our mission is best advanced by the leadership and contributions of people with diverse experience, backgrounds, and culture.

CHAI is currently working with the Ministry of Health (MoH) to achieve a locally owned, accountable, integrated, and sustainable combination HIV prevention program that aims to scale up the implementation of HIV prevention programs that will steer the country towards its long-term goal of achieving zero new HIV infections. This is being done through implementation of a grant titled Sustainable Transition to Resilient, Integrated combination prevention and Dissemination of Evidence (STRIDE). CHAI is also supporting the MoH to execute an HIV Testing Services (HTS) program titled Development of Resilient and Sustainable national HTS programs (DRIVE). This program is working to develop HTS strategies that are nationally owned and aligned with national HIV testing priorities that meet the needs of an evolving HIV epidemic. Both STRIDE and Drive grants are supported with funding from the Bill and Melinda Gates Foundation.
In this regard, CHAI Zambia is looking for a highly motivated individual with outstanding technical capabilities to fill in the role of Technical Advisor for its HIV Testing and Prevention programs. The incumbent will be responsible for supporting the STRIDE and DRIVE teams through the provision of technical expertise to translate and localize regional and global guidance on trends and developments in HIV testing and prevention that address the needs of a generalized HIV epidemic. S/he will lead in the designing of technical strategies, interventions, and approaches to support MoH in strengthening HIV testing and prevention programs in line with national priorities.
The Technical Advisor will report to the Associate Director, Infectious and Non- infectious Diseases.
Responsibilities
Provide technical assistance to the STRIDE/DRIVE country team to refine approaches for technical support to MoH and NAC across all HIV testing and prevention interventions.  
Keep abreast of new developments in the HIV testing and prevention space locally, regionally and globally; synthesize their findings and implications and disseminate these to the team.
Advise on appropriate shifts in prevention strategies to respond to evolving epidemiological data, research, field observations, assessment reports, performance statistics, and other available data. 
Serve as the key advisor to the country team in HIV testing and prevention, through the review of published literature  such as  abstracts, journals  and articles.
Establish and maintain good relationships  with PEPFAR, USAID, CDC, UNAIDS, and other international bodies which specialize in HIV testing and prevention programming. 
Lead in designing technical strategies, interventions, and approaches to support MoH in strengthening HIV testing and prevention programs
Development of case studies, models, and other materials related to HIV prevention programming to share expertise with external stakeholders.
Provide expert technical guidance and capacity building including support for the implementation, monitoring, and evaluation of the STRIDE/DRIVE grants.
Provide technical assistance in the development of clinical guidelines, training manuals and SOPs that relate to HIV testing and prevention.
Work with CHAI's global colleagues to obtain relevant information and ensure that donor reporting requirements are met.
Perform any other duties as requested by management.
Qualifications
Medical qualification is a requirement as is registration with the Health Professions Council of Zambia
Master's degree or equivalent qualification, post-basic diploma or advanced degree in medicine, public health, or other relevant discipline will be an advantage
A minimum of 10+ years of experience in a relevant field (e.g. HIV program management, public health or health system strengthening) in the public or private sector with increasing responsibilities
Experience in global HIV/AIDs programming, including extensive experience developing and implementing health programs
Extensive knowledge of HIV prevention interventions and programming.
Technical expertise in the various HIV prevention interventions (STI, PrEP, VMMC, Condom Programming) including HTS.
Understanding of national, regional and global HIV prevention practices and trends. 
Prior experience working with MoH, NAC, and donor agencies such as PEPFAR, CDC, USAID, WHO, etc will be an added advantage.
Vast experience in providing technical assistance in health systems strengthening and capacity building.
Excellent verbal and written communication skills including a high proficiency in use of computers.
#jobreference3 #region3 
This vacancy is now closed.
However, we have found similar vacancies for you: